What would u think of for any special occasion ? . Yeah, Cakes and for valentines day , it has to be even more special. So here is the surprise for my valentine , a custom made cake just one and only for him
.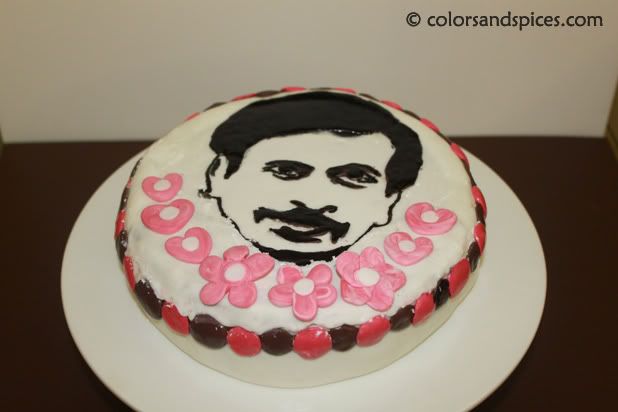 Inspiration for this cake came from bakerella.com and foodlovers book on 'something sweet'. After going through bunch of cake recipes , i decided to go with simple vanilla cake with chocolate frosting. To decorate i decided to create a picture of ravi in fondant and then decorate the top of cake with flowers and hearts.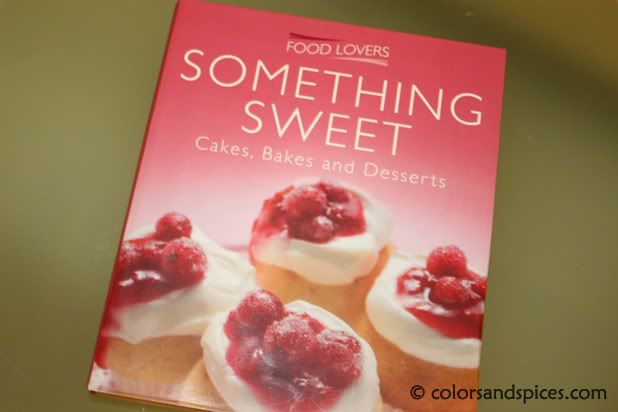 Vanilla cake recipe which i took it from the book is a very different one . Its purely a no butter/oil recipe. Well, i wasn't initially sure of how the cake would turn up with no butter and baking powder, but it seems the extra eggs have done the magic.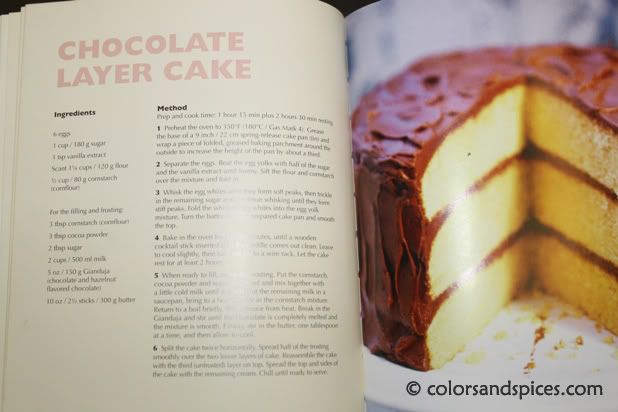 For the chocolate frosting, i melted 2 bars of dark chocolate in little bit of milk and used it. Though the actual frosting calls for chunks of butter, i left it as my family is totally against that butter cream icing.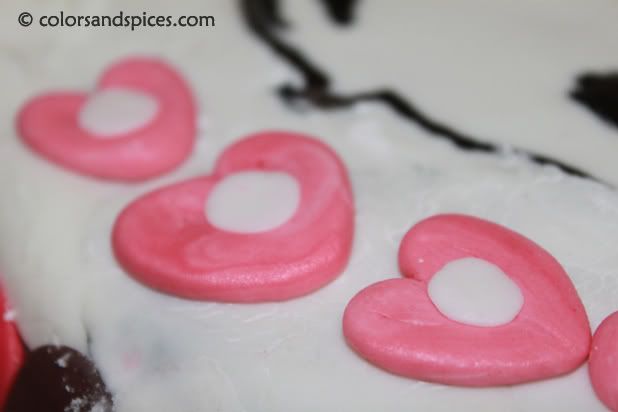 Most important part of the cake was to create portrait of ravi on top of the cake. I took out one of his recent photos, did some photoshop editing work and created the portrait of ravi in black and white . Then took few printouts of this image and used this to make necessary markings on rolled out fondant.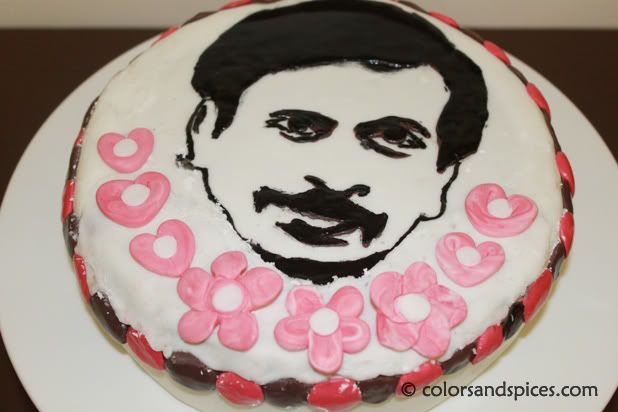 Happy valentines day Ravi ..
A little touch up with black edible color finished off the portrait. Lastly, added some pink flowers and hearts to finish off the cake decoration. Look out for next post on more details about this cake.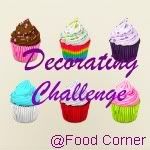 Sending this recipe to ' dish for loved ones'  event hosted by Srav's culinary concepts blog , ' valentine's day ideas ' event hosted by Food corner blog and ' valentines day ' event hosted by Teenz yummy delight's blog